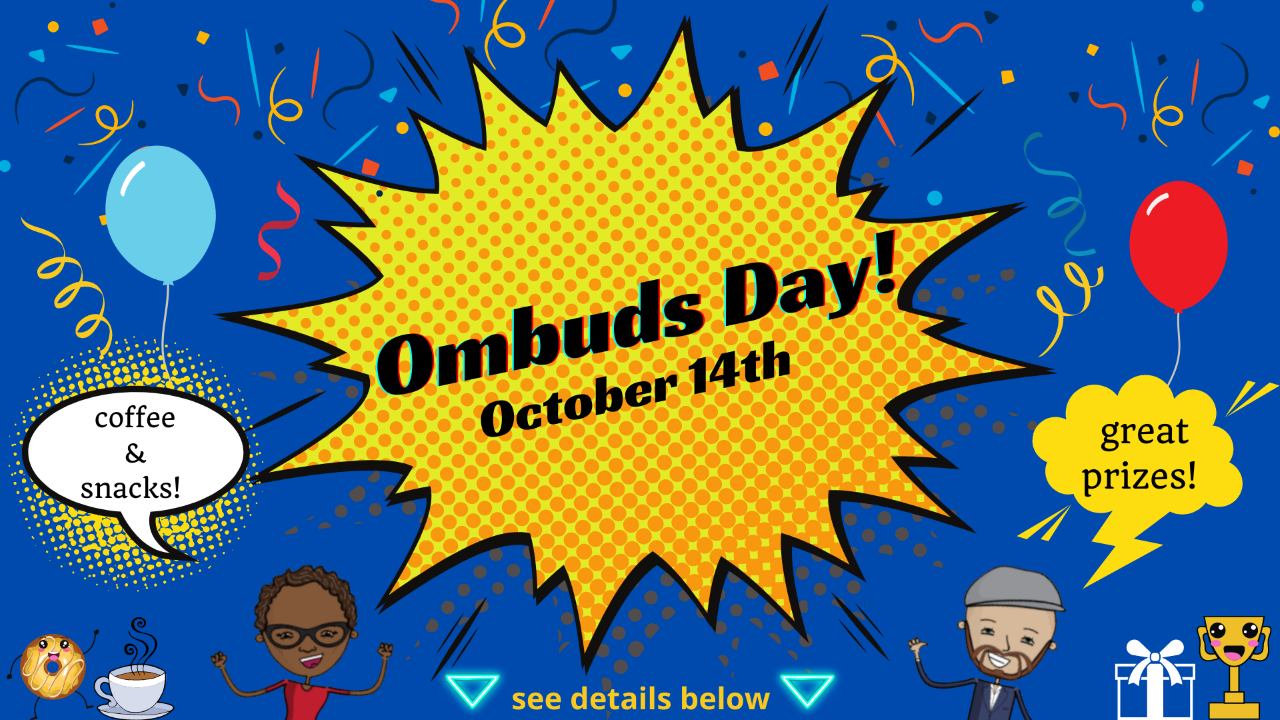 Ombuds Day Scavenger Hunt
---
Starting on October 11, join us to celebrate Ombuds Day with a virtual scavenger hunt and great prizes, including two pairs of Apple AirPods!
Contest Rules:
Only one entry per person. 
The list of clues will be posted on the Ombuds Website (www.ombuds.emory.edu/ombuds-day-2021) at 9:00 a.m. on October 11, 2021.
A link to the scavenger hunt quiz will also be posted on the Ombuds website at that time.
Submissions will be accepted between 9:00 a.m. on October 11, 2021 and 12:00 p.m. on October 14, 2021.
To be eligible to win a prize, contestants must get 7 out of 10 correct answers on the scavenger hunt quiz. 
The winners will be selected via random drawing of eligible contestants starting at 2:00 p.m. on October 14, 2021. 
Prizes will be awarded as follows:
2 First Prizes (pair of Apple Air Pods)
5 Second Prizes (deluxe travel mug)
10 Third Prizes (Ombuds Office t-shirt)

Winners will be contacted via email provided to claim their prize.
Prizes must be claimed by no later than 5:00 p.m. on November 1, 2021. Any prizes unclaimed by that time will be forfeited.